Reiki - Urunga, Mid North Coast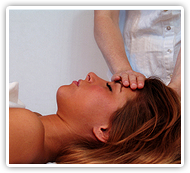 Most illnesses and conditions can be explained in scientific terms, but there are some that will require more than just a hard look at established facts. Our spiritual and internal state must also be considered when dealing with a host of health problems. Positive and negative energy is all around us, and these affect everything from the way the universe works to how we look at and think of ourselves. There will be times when nothing seems to go our way and we feel burdened by so many things. When this happens, it's a must to take time out and heal from within.
The Japanese, through Mikao Usui, have contributed to modern complementary and alternative medicine in the form of Reiki, a type of therapy that targets physical, mental, emotional and spiritual problems and deficiencies. Reiki's advantage over other natural therapies is that it doesn't only address immediate bodily concerns; it also introduces a new aspect of spirituality that can be used by anyone regardless of their religious affiliation. Reiki also works in conjunction with medical treatments, which makes for a truly holistic approach that relaxes and recharges you, inside and out.
The Reiki philosophy involves healing energy (or chi) and the replenishment of that energy for clients suffering from any kind of ailment. A Reiki practitioner taps into the life force that allows the channeling of chi from practitioner to client, resulting in increased well-being, self-improvement, diminished stress and health problems, and inner energy that can combat any and all stress factors. Throughout the years, studies have been done on the effects of Reiki on patients with varying medical ailments, many of which provide positive results.
Christine was trained by Barbara McGregor and Peta Vivienne Butson, two Reiki Masters who have already attained a high ranking in the Reiki lineage. Christine herself has reached Master level, which means that she has the ability to both practice Reiki and serve as a mentor to a prospective practitioner.
Naturally Therapeutic's Reiki sessions run for 1 hour, payable through either cash or cheque. Book your Reiki appointment now by ringing 02 6655 3855. Naturally Therapeutic is located at 95 Pacific Highway, Urunga, and is open from Mondays to Fridays, 9am-7pm.